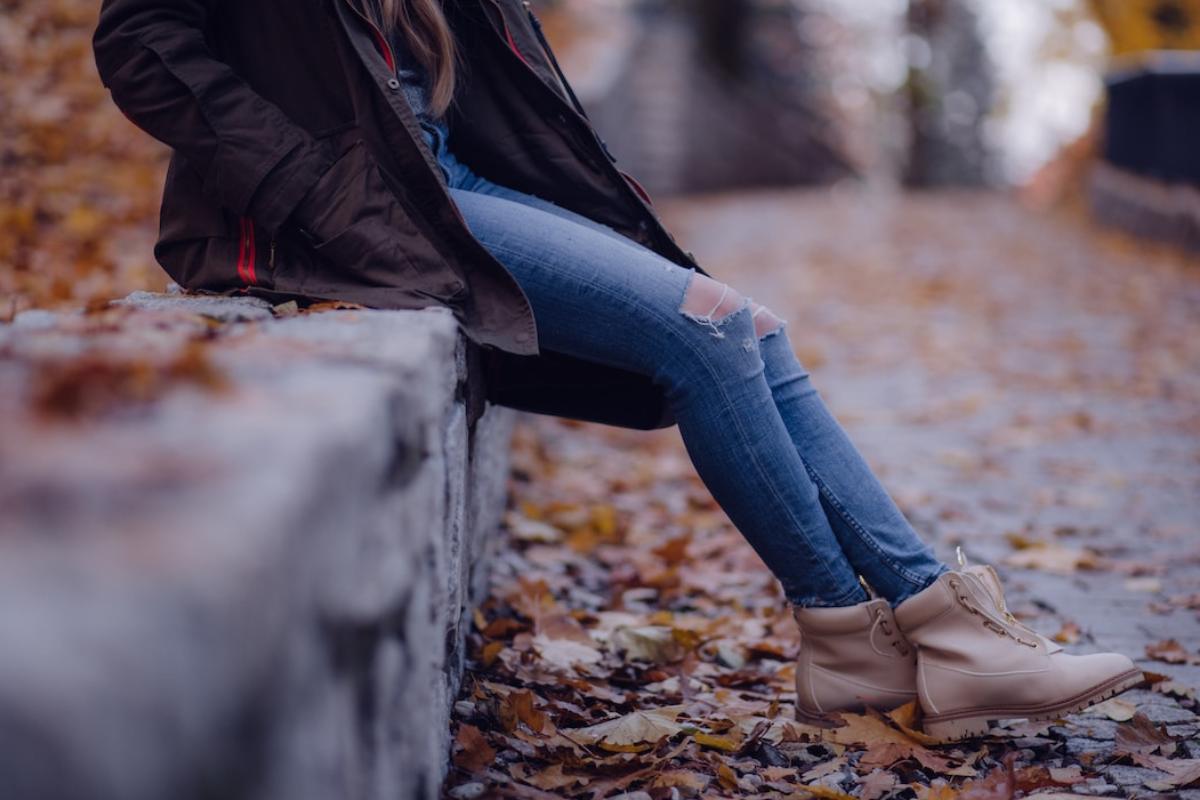 Jeans have been a wardrobe staple for generations, loved by many for their durability, comfort, and style. More importantly, jeans are not just a piece of clothing, they can also be a fashion statement. The all-purpose denim has evolved, providing a variety of options to choose from based on design, cut, wash, and style. Excitingly, today's fashion world offers a multitude of ways to use this vastly adaptable piece to style your daily wear, going from low-key casual wear to refined, sophisticated charm. Keep reading as we delve into the magic of jeans for women that transcend seasons and fashion trends.
1. Bold Casuals for Weekend Vibes
For those weekend outings, exquisitely styled jeans from Garage Clothing can improve your charm and make your outfit on point. Pairing jeans with edgy graphic tees or chunky oversized sweaters creates a relaxed yet stylish appeal, just the vibe for that laid-back weekend. Perfect for shopping adventures or coffee dates, this cool and comfortable look is easy to pull off and effortlessly chic.
Choosing the right accessories is also essential to boost this casual charm. Make a statement with chunky sneakers or desert boots, a trendy backpack, or an oversized tote bag. Don't forget your sunglasses; opt for something quirky to complete your laid-back look.
Lastly, for a bit of extra personality, consider distressed jeans. The rugged charm of these jeans combines excitingly with the relaxed style, making you stand out from the crowd in the most casual yet enchanting way possible. It's the perfect potpourri of style, comfort, and trend in one pack, giving you a flattering weekend look.
2. Building Confidence With Work-Ready Attire
In the modern professional setup, jeans have made quite the entry into the work-wear segment. Reflecting a mix of professionalism and style, dark wash jeans paired with elegant blouses or tailored blazers exude confidence and poise in an office environment. Complement this look with sensible heels or chic flats, providing both comfort and style.
Focusing on detail can be key to achieving the perfect professional denim look. Choose jeans that provide the right fit. An important aspect of office attire is comfort, ensuring flexibility and ease while moving around; skinny or straight-cut jeans may just do the trick.
Accessories also hold a pivotal role. Opt for subtle yet elegant jewelry that does not overshadow your outfit but complements it. A sturdy leather bag or briefcase can also speak volumes about your professional charm. An elegant watch, conversely, is a timeless accessory that never fails to add to that charm.
3. Elegance Redefined: Jeans in Evening Attire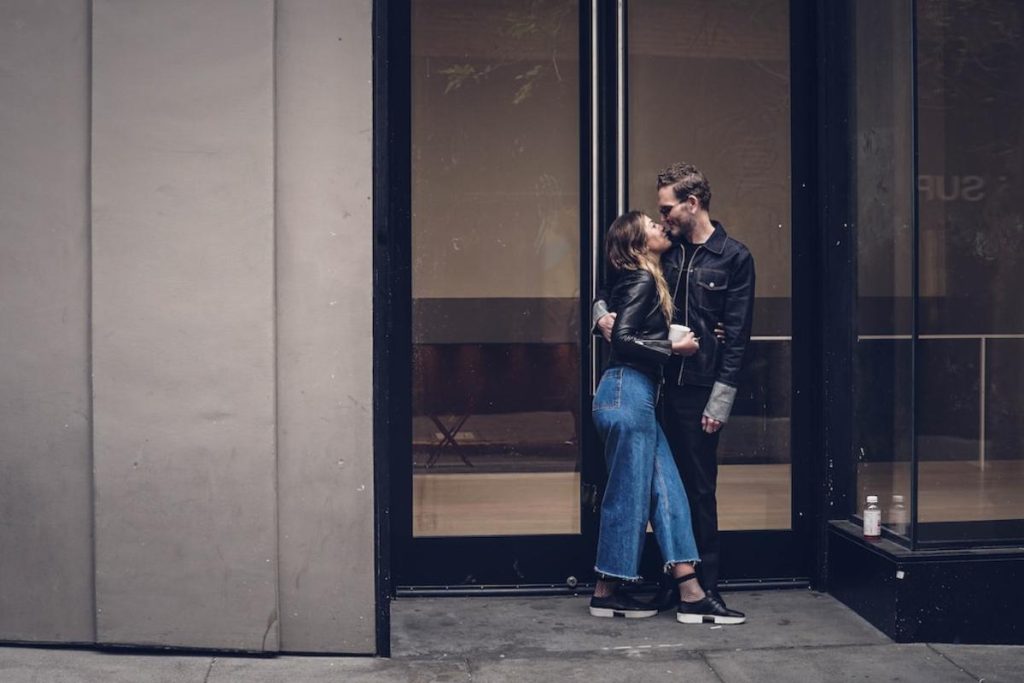 The versatility of jeans extends to evening wear as well. Achieving an elegant look with jeans is about choosing the right pair and enhancing it with a statement blouse or sharp blazer. Opt for dark, well-fitted skinny jeans, and a plush top, then pair it with heels for that leg-elongating magic. A touch of sparkle with sophisticated jewelry can thrust you into the spotlight instantly.
One can't emphasize enough the power of high-waisted jeans, which go perfectly well with cropped tops or tucked-in blouses. The jeans sit higher on the waist, highlighting your curves and offering an illusion of longer legs—just the elevation needed for evening wear.
Silk blouses or lace tops can add the necessary glamour quotient to your jeans for cocktail parties or dinners. A bit of rebellion to this traditional dressing, a leather jacket, adds a subtle rock and roll vibe. Enhance your elegant attire with an array of accessories – pearls, beaded clutches, or diamond studs—simple yet mesmerizingly beautiful.
4. Festival Chic: Embrace Character With Jeans
Festival outfits scream character, style, and creativity. And jeans, with their versatility and, let's face it, comfort, are arguably the best choice for those long festival days. Opt for relaxed ripped jeans, giving a rough and tough look, and team it up with bright, colored tops or slogan tees for that cheerful, free-spirit vibe.
A style that has been wowing the fashion world recently is flared jeans. Reverting back to the '60s and '70s fashion, flared jeans are back in style, making a considerable impact on the festival fashion scene. Pair them with printed, boho-style tops, and there it is … an absolute eye-catcher!
And how about those added details that give an outfit extra flair? Accessories truly imbibe the festive spirit—think eccentric sunglasses, flower crowns, or bold bracelets. Strap on a pair of comfortable boots, carry a cool sling bag, and voila! You're festival-ready!
5. Rocking Fitness Fashion
Whether you're a fitness enthusiast always on the go, or someone who values comfort without compromising on style, jogger jeans are your go-to. They give the casual look of jeans with the added comfort of joggers. Pair them with a bright, tight-fitting gym vest or a loose, relaxed gym tee, either way, you're hitting the perfect balance between #Fit and #Fashion!
Most jogger jeans come with an adjustable waistband, giving you the flexibility to adjust the fitting based on comfort. Opt for slightly baggy jogger jeans for workouts to ensure flexibility and movement.
Finally, couple this look with sporty shoes, preferably running shoes or casual sneakers. A handy gym bag or a cool backpack completes the look, making you ready for that gym session in the most stylish way!
6. Mysterious Monochromes: Styling Black Jeans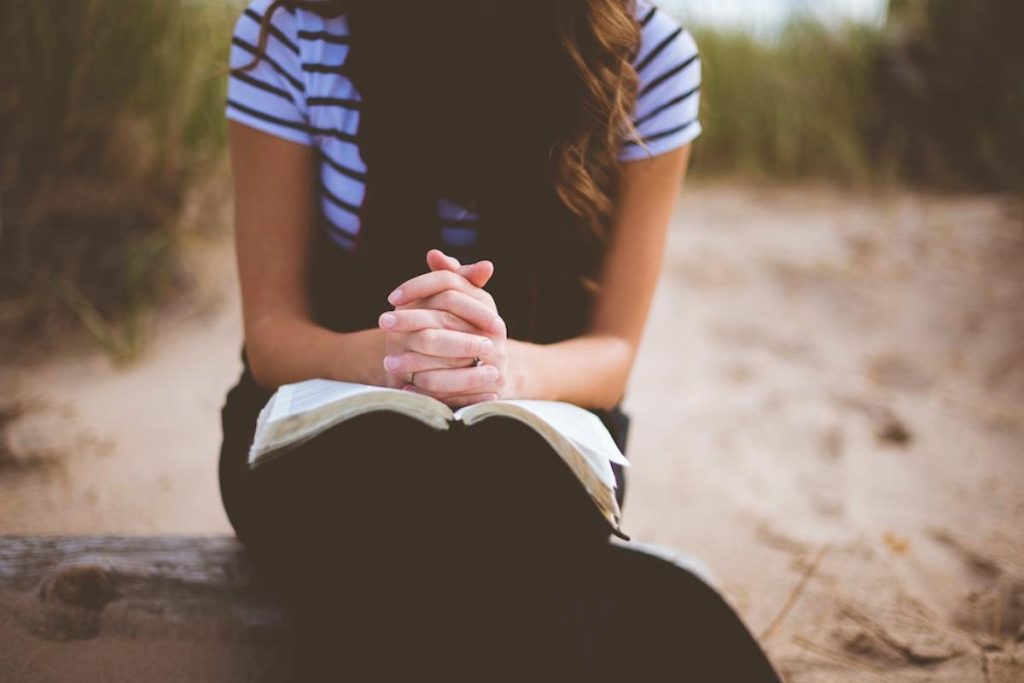 Black jeans are mysterious, chic, and incredibly versatile. Be it a casual day at work, a chill hangout with friends, or a classy party night, black pants can blend into any occasion seamlessly. Pair them with checked shirts or graphic tees for an effortless everyday look. Conversely, match them with a classic black top for an all-black elegant look, perfect for a night out.
Another cool aspect of darker jeans is that they generally present a slimming effect. Opt for high-waisted skinny black jeans, which offer the illusion of slimmer and longer legs. A little bit of stretch in the jeans ensures comfort along with the style.
Footwear options with darker jeans are quite variable ranging from elegant stilettos to casual sneakers. Depending on the outfit and the occasion, you can mix and match the shoes. Metallic jewelry goes well with black bottoms, offering a contrast to the outfit yet maintaining its overall sophistication.
7. Fun With Colored Jeans
Step away from the conventional blue denim and embrace the vibrancy of colored jeans. Red, green, yellow, purple – the sky's the limit. Colored jeans can break the monotony of denim blues while providing an opportunity to experiment with different looks.
Paired with neutral-colored tops or blouses, colored jeans create balance, making the outfit look put together and trendy. For a seamless, sleek look, opt for a colorful skinny jean as they provide a more tailored, clean silhouette.
When it comes to accessorizing colored jeans, keep it simple and elegant. Neutral-colored shoes and bags prevent the look from being overly colorful or overpowering. The mantra here is balance.
Altogether, jeans are more than just a piece of clothing. They're a reflection of personal style and a staple that, with the right styling, can adapt to any event, occasion, or mood. Jeans, today, have infiltrated every segment of fashion: casuals, formals, evening wear, festival wear, and whatnot! So, step out, embrace this ruggedly enchanting denim charm, and let every street be your runway.